Stuttgart, February 07, 2022 – AIF Capital Group, a specialist for regulated alternative investment funds headquartered in Stuttgart, Germany, brings Fabian Bauer on board as Sustainability/ESG Manager. The position has been newly created. Bauer will be responsible for serving as a point of contact for the company's clients on all ESG matters, as well as for the continuous development of the sustainability strategy and sustainability reporting within the group. Bauer will report directly to the Executive Board.
Fabian Bauer's responsibilities include the close monitoring of regulatory changes, the management of all measures to improve climate protection, and the optimization of existing operational processes within the Group. Bauer also acts as a point of contact for external partners such as the ESG industry initiative ECORE and energy consulting firms.
Fabian Bauer joins the company from Strabag/Züblin, where he was most recently team leader for sustainability management, responsible for the preparation and further development of the sustainability report as well as the management of the strategic orientation of energy and emissions management. The 37-year-old's other professional stations included GLS Bank, the world's first social-ecological universal bank. Fabian Bauer has extensive knowledge in sustainability management and has, among other things, developed a tool for recording the ecological footprint of real estate loan portfolios.
Dr. Sven Eggers, CEO of AIF Partner KVG, says: "With Fabian Bauer we gain a proven specialist for all sustainability and ESG topics. We are convinced that Fabian Bauer will significantly advance our group of companies in this important key area. His years of expertise will help us to take our product offering to the next level also in terms of ESG compliance and considering sustainability aspects, thus making an important contribution to a sustainable future in the real estate industry."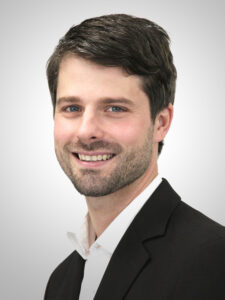 About AIF Capital Group
AIF Capital Group is a real estate manager and specialist in regulated alternative investment funds for institutional investors. As investor, trustee, KVG with BaFin license and asset manager, the company offers investors high-yield and sustainable real estate investments. The company is a member of the ECORE and ICG sustainability initiatives and is a signatory of the UN PRI. The group of companies was founded in 2006 in the private bank Ellwanger & Geiger and was fully acquired in 2017 as part of a management buyout. The company pursues the goal of making classic real estate asset management innovative and dynamic, while offering a high quality of service. The group employs 43 people, has equity of 5.6 million euros and currently manages assets (AUM) worth around € 1 Billion.