Stuttgart/Hilden, 04 January 2021 – With an investment of around 7.5 million euros, AIF Capital have acquired the parking and commercial centre Am Kronengarten by 31 December 2020. The inner-city trophy offers 302 parking spaces at a highly frequented, central location in Hilden plus 2,500 square meters of retail space on street level. This new property asset will be included in the company's Parkhausfonds I, an open-ended Special AIF for multi-storey car parks, underground car parks and retail property. AIF Capital are planning to buy further inner-city parking and commercial properties in the near future.
"The tenant mix of our new asset Am Kronengarten secures long-term profitability," says Steffen Mayer, Investment Manager at AIF Capital GmbH. "It's a perfect match for the concept of Parkhausfonds I, which focuses on such assets in German inner cities." The well-established parking and commercial property is both centrally and strategically situated, parallel to the high street of Hilden. The commercial space at the property is occupied by solvent basic retailers and retail chains. This secures stable income, also in times of a public health crisis. The parking facility profits from a long-term lease with the renowned parking operator Contipark. "Such assets secure long-term revenues and competitive yields for institutional investors," concludes Ralf Schlautmann, founder and Managing Director of AIF Capital Group.
Hilden is considered to be one of the most attractive medium-sized retail cities in Germany. With a stringent retail and basic retail concept, the city keeps promoting the development of its CBD as a shopping destination and public meeting place. In a study by the Institute for Trade Research IFH in Cologne, Hilden ranked first in 2016 and second in 2019 in the category Most Attractive Inner Cities With a Population of 50,000-100,000.
About Special AIF Parkhausfonds I by AIF Capital Group
The open-ended Special AIF Parkhausfonds I is a regulated German Special Fund investing in multi-storey car parks, underground car parks and complementary commercial use. Since its inception in 2011, the fund has acquired parking and commercial property all over Germany.  To diversify its portfolio, the fund is actively seeking further attractive investment opportunities.  Although the focus lies on parking, complementary commercial use such as basic retail may account for to 70 per cent of an asset's cash flow.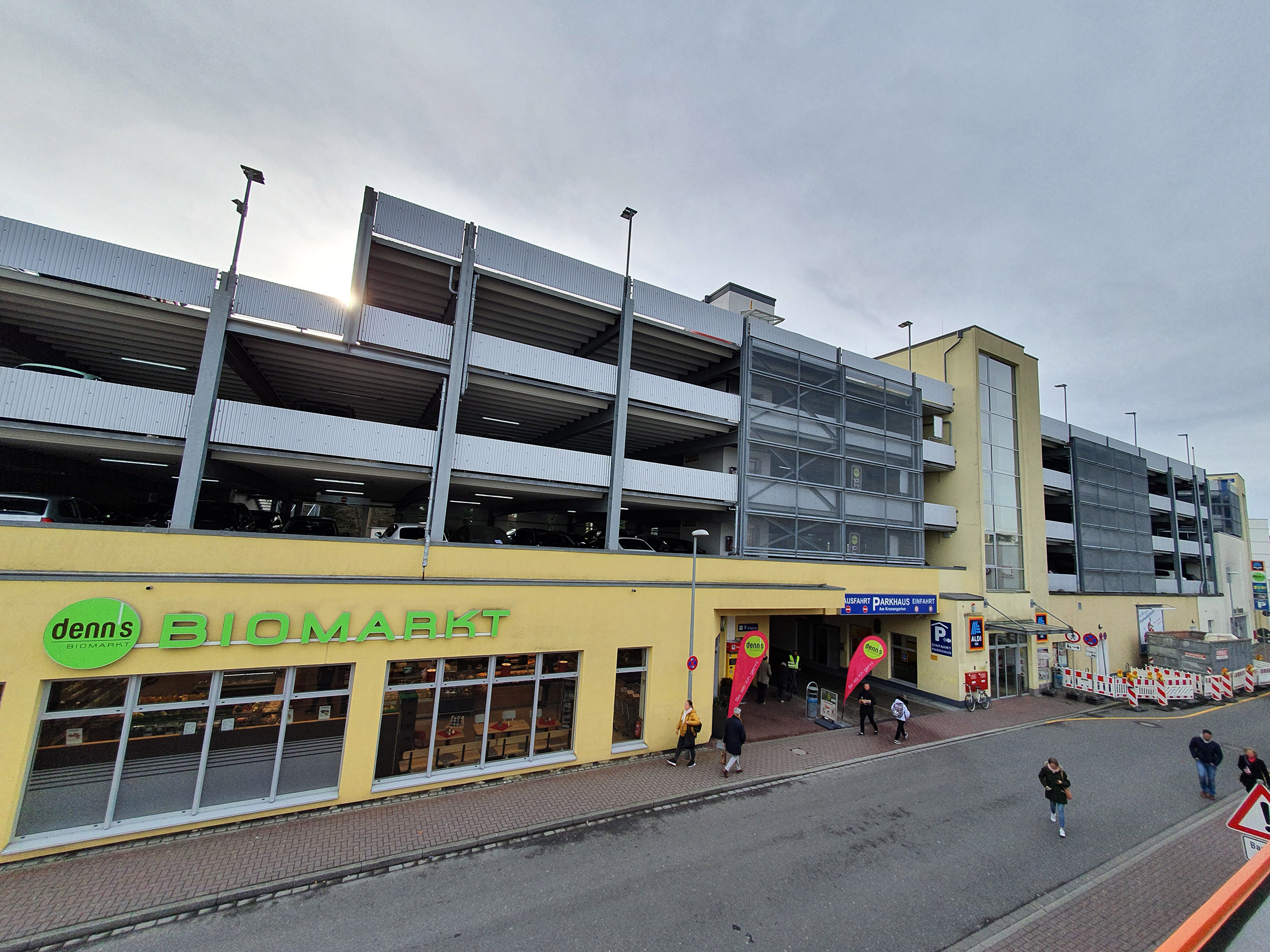 About AIF Capital Group
AIF Capital Group are experts for regulated alternative investment funds. The group acts as investor, BaFin-licensed trustee and asset manager to facilitate high-yielding property investment opportunities for institutional investors. The company was founded in 2006 as a subsidiary of Bankhaus Ellwanger & Geiger in Stuttgart. In 2017, Mario Caroli and Ralf Schlautmann assumed full control of the company via a management buy-out. Since then, the group has been striving to make classical asset management more innovative and dynamic while offering an outstanding quality of service. AIF Capital currently employs 35 specialists, has own equity of EUR 5.6 million and manages assets with a total volume of around EUR 1 billion.